INNOVATION: THE BUSHWICK COLLECTION OF ALEXA-ENABLED SMART CHANDELIERS AND LAMPS
Smart home tech is changing the way we interact with our homes, but at the cost of putting up with plastic boxes and electrical cords sticking out of walls. Our Bushwick chandeliers and lamps are designed to have your smart home device installed within the light itself, placing the mics and speakers of smart home tech exactly where they should be - in the middle of the room.
SMART HOME TECH MEETS HIGH-END HOME DESIGN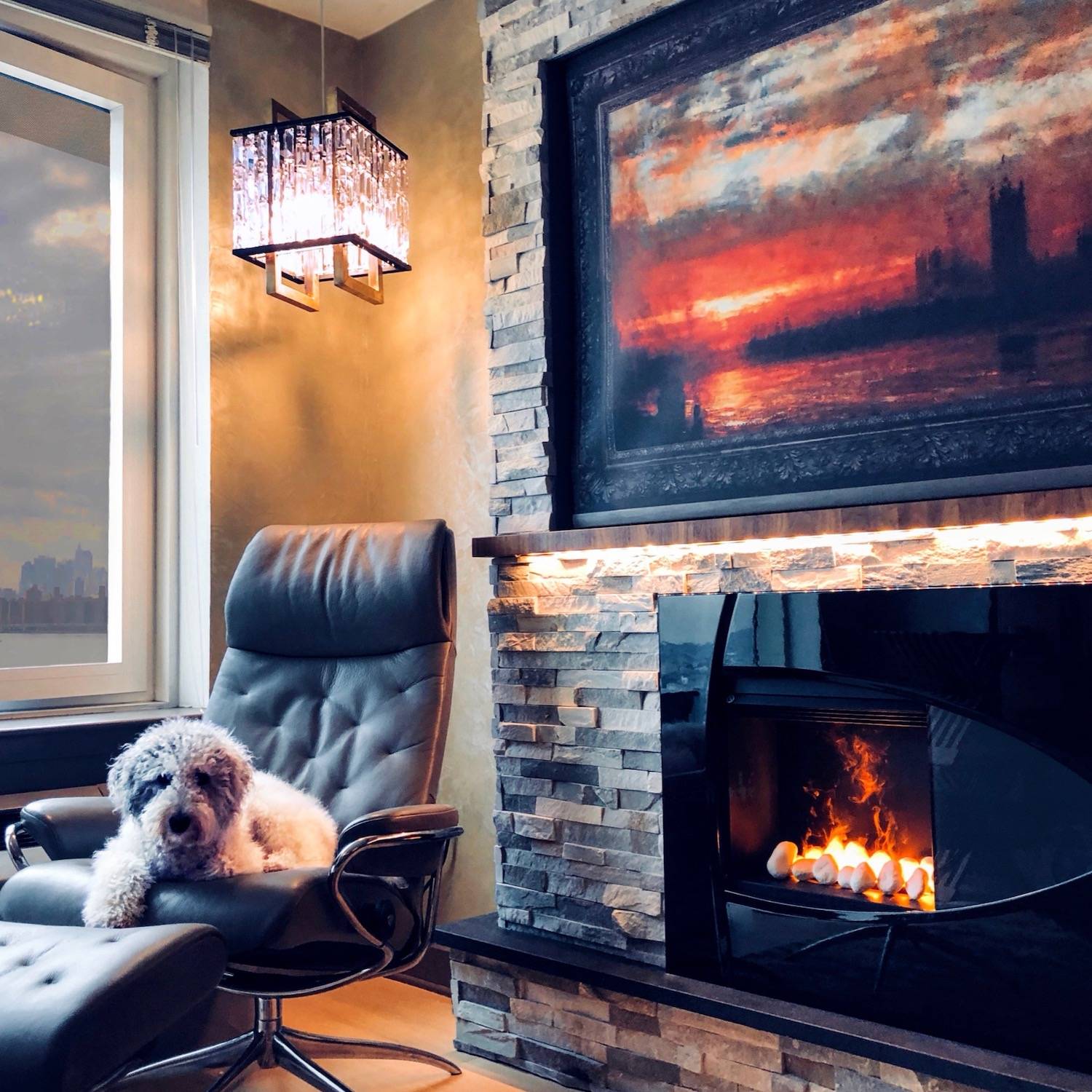 The Bushwick Collection is our take on glitterbox chandelier lighting. Interlocking frames hold a double-wall of astonishing, high-quality crystal. They are astonishing fixtures on their own, but they are designed so that your Amazon Echo Dot or Google Nest Mini device may be installed directly into the light itself. Doing this does a number of things:
Hides all unsightly plastic boxes, transformers, and wires
Places the microphones and speakers in a preferred position: in the middle of the room
Puts the LED feedback lights of the Alexa Dot or Google Nest Mini unit behind a double wall of crystal for a beautiful effect.
When used with smart bulbs, allows you to turn the lights on and off using only voice commands.
Refocuses the technology aspect of your room to be in sync with its aesthetic focus.
For years, Michael McHale was a pretty creative guy stuck in a fairly uncreative profession. He was an entertainment lawyer specializing in international television formats. But after years of drafting format licenses for shows like Who Wants to be a Millionaire? and The Weakest Link, he realized that his creative itch wasn't being scratched. All that changed in 2007.