BUSHWICK SPARKLEBOX CHANDELIERS, PENDANTS, AND LAMPS
Simple geometric frames containing a double-walled crystal box, made from super high-quality crystal.
Glorious.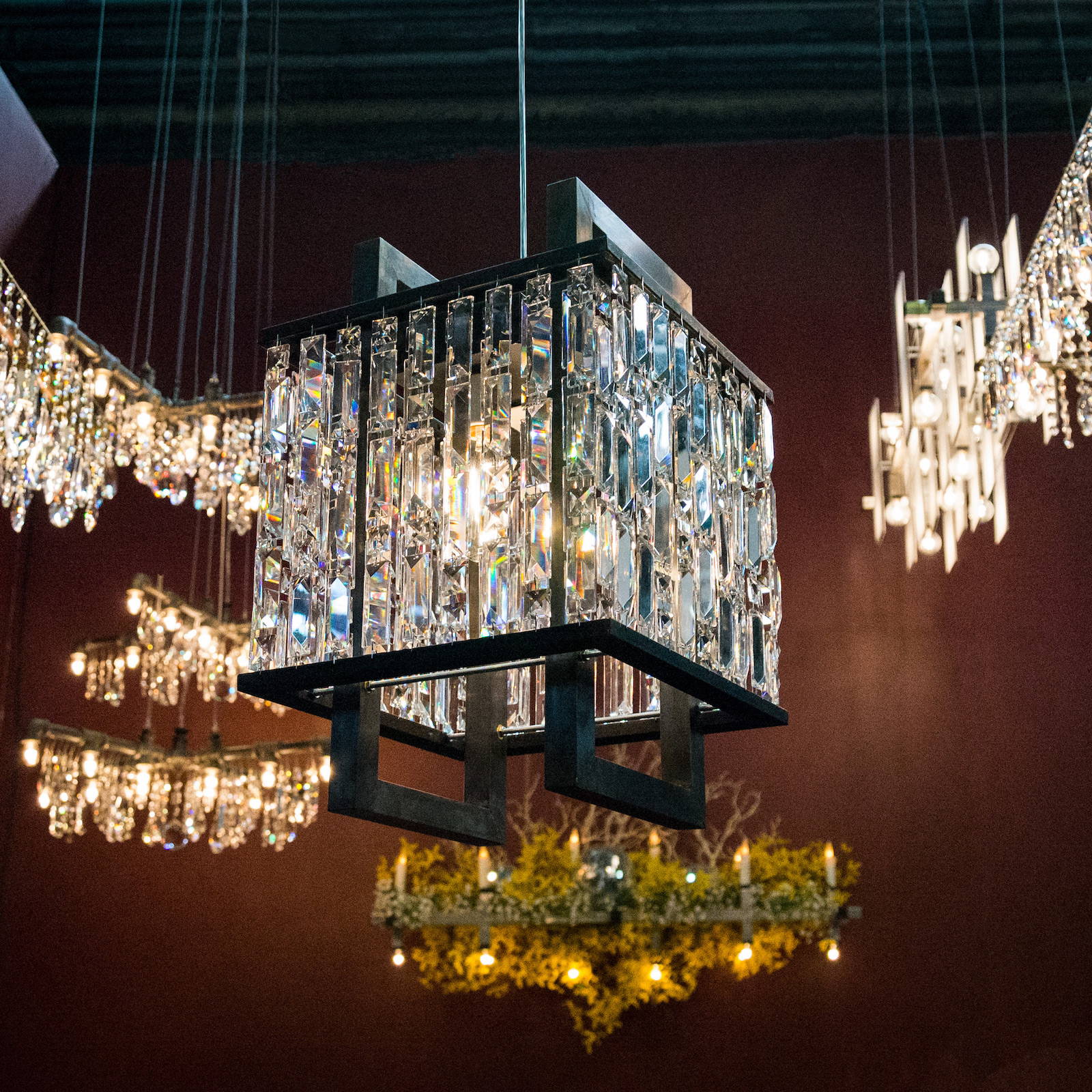 The Bushwick SparkleBox Collection of chandeliers, pendants, and lamps are sleek, modern fixtures of bronze, steel, and crystal. The double-wall of crystal creates a gorgeous facade of sparkle, refraction, and reflection, which picks up the colors and other elements of the room.
For years, Michael McHale was a pretty creative guy stuck in a fairly uncreative profession. He was an entertainment lawyer specializing in international television formats. But after years of drafting format licenses for shows like Who Wants to be a Millionaire? and The Weakest Link, he realized that his creative itch wasn't being scratched. All that changed in 2007.