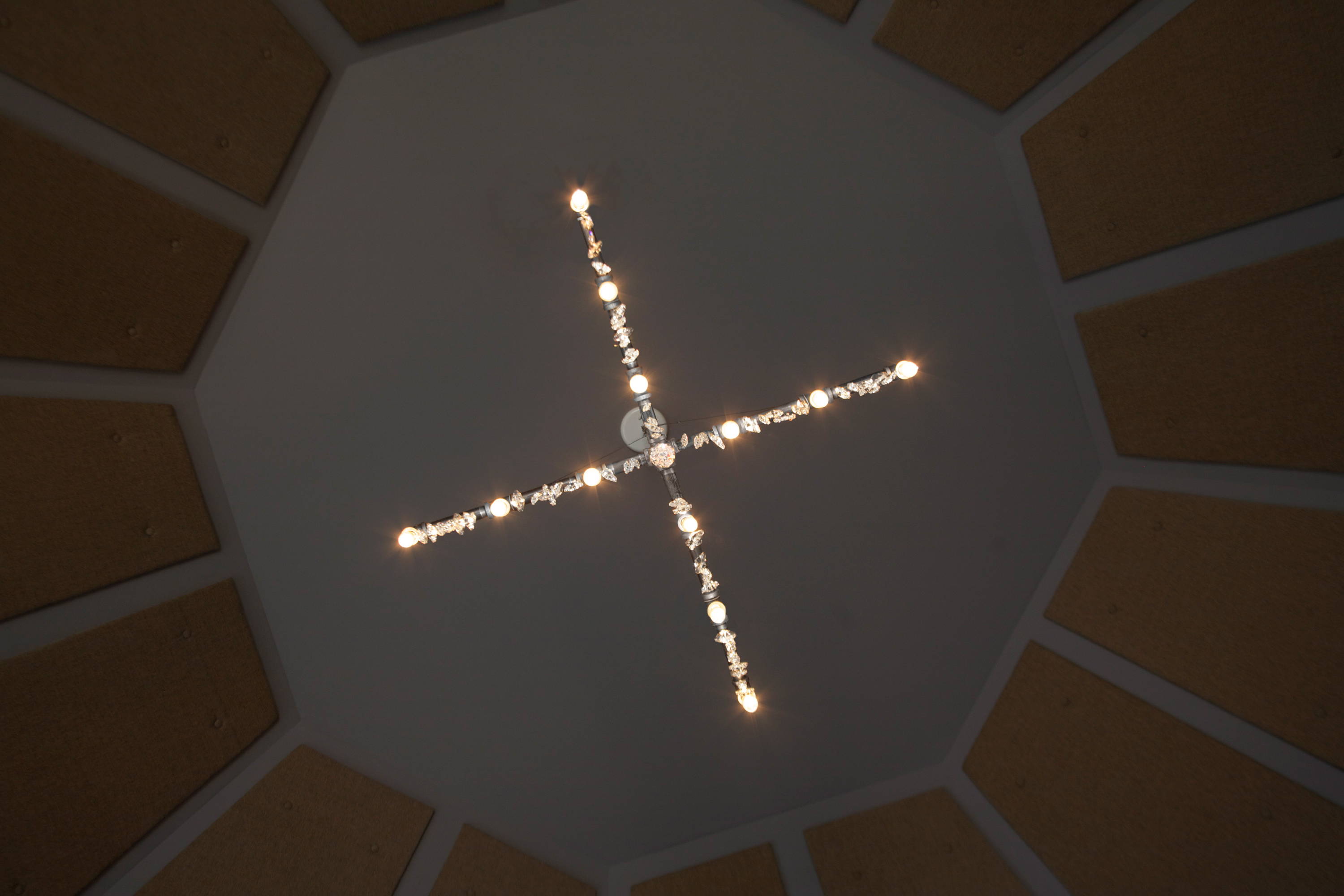 CHANDELIERS AND PENDANTS FOR OVER ROUND TABLES
When you hang a light, there is always a frame of reference. Sometimes it can be the room itself, but when a light is placed over a table, the reference point is usually that table. When the table is round, you need a chandelier or pendant with symmetry. Look for it to illuminate the table evenly. The pendant doesn't necessarily have to be round itself. Sometimes a square-shaped light will work fantastically well. MMD has some symmetrical square-shaped pendants that work well over round tables, mainly because they are tiered in the manner or traditional chandeliers, and the eye reads them as round. We also do X-Chandeliers, shaped in a cross, that are sinfully good over round tables.
Good crystal is worth it -- get yourself educated on levels of crystal quality buy reading our article on this topic here. Michael McHale Designs uses only high-quality, optically-pure gem-cut crystal which are guaranteed to be heirloom-worthy.
INDUSTRIAL STEEL PIPES & FITTINGS
We transform ordinary pipes and fittings into extraordinarily memorable chandeliers and linear suspensions. We get the balance between masculine and feminine, rough and smooth exactly right. This is lighting for sophisticated tastes.
SHOP LIGHTING FOR OVER ROUND TABLES

"Lighting is important. It's the first thing we notice when we walk into a room. Shouldn't your lighting be about something?" Read more.
Michael McHale
Founder of Michael McHale Designs