INNOVATION: THE MATRIX MODULAR LINEAR SUSPENSION
Imagine changing the look of your hanging light fixture easily -- without having to call the electrician.
Look up. In the room you are in right now. Look at the light fixture. The chances are good that what you are looking at right now is a variation of something you could have purchased 75 years ago.
Why is that?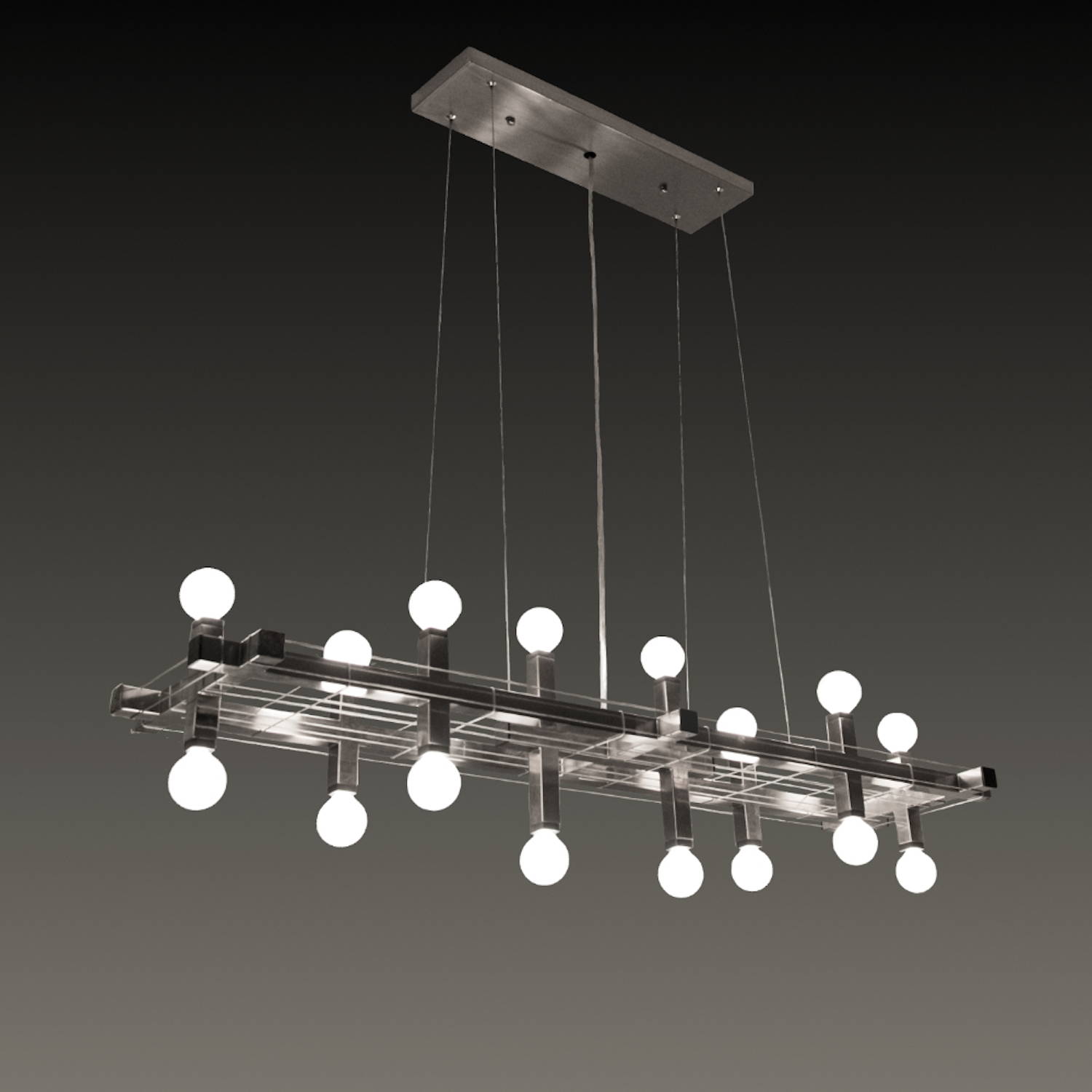 There's a basic problem with lighting: We think it's permanent. And because we think lighting is permanent, we play it safe.

Our mission is to put impermanence into into lighting design. Because with impermanence comes all the good stuff: Fashion, whimsy, seasonality, and experimentation -- the things you need to have a truly vibrant art form.
Which is why we came up with The Matrix Collection.
Can your lighting turn into this?
"What if fine art were installed the way we install lighting? What if the only way you could get a painting up on the wall was to call an expensive electrician to bolt it on the wall? And to hang a different painting, you would either have to pay the electrician again to come back, or do it yourself and risk electrocution.
What would art look like?
That's the situation with modern lighting."
All the fixtures of the Matrix Collection share a single base: The Matrix linear Suspension, which looks like this: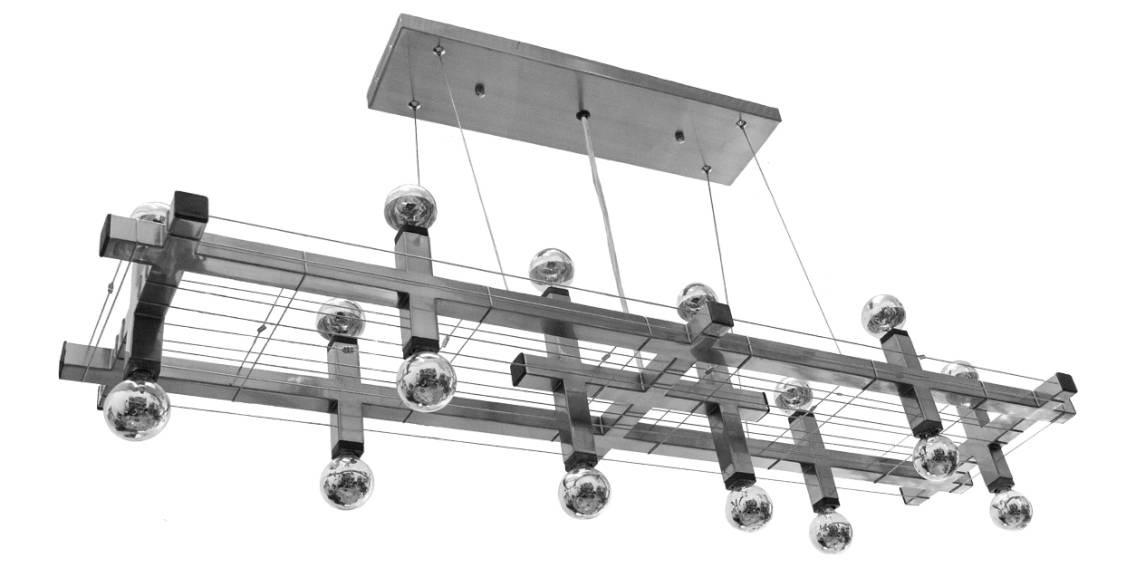 It is a handsome, sleek modern light fixture which looks great on its own, but was designed to change. You can change its look with the seasons, for different occasions, or just on a whim.
By holding different decorative elements, this fixture can be transformed into, for example:
a formal crystal chandelier, a mid-century paneled fixture, an exotic turkish centerpiece, a delightful floral chandelier, to name but a few. It is specially designed so that decorative elements can be hung from it, put on top of it, cantilevered over it, etc. The light features both uplights and downlights, either of which may be capped off for when only one set of lights is necessary. The canopy is specially designed to provide a stable platform so everything stays straight.

You can buy the fixture with a particular set of decorative elements from us directly. When you want to change the look, you can buy different sets from us or make The Matrix about your own creativity and change the look yourself!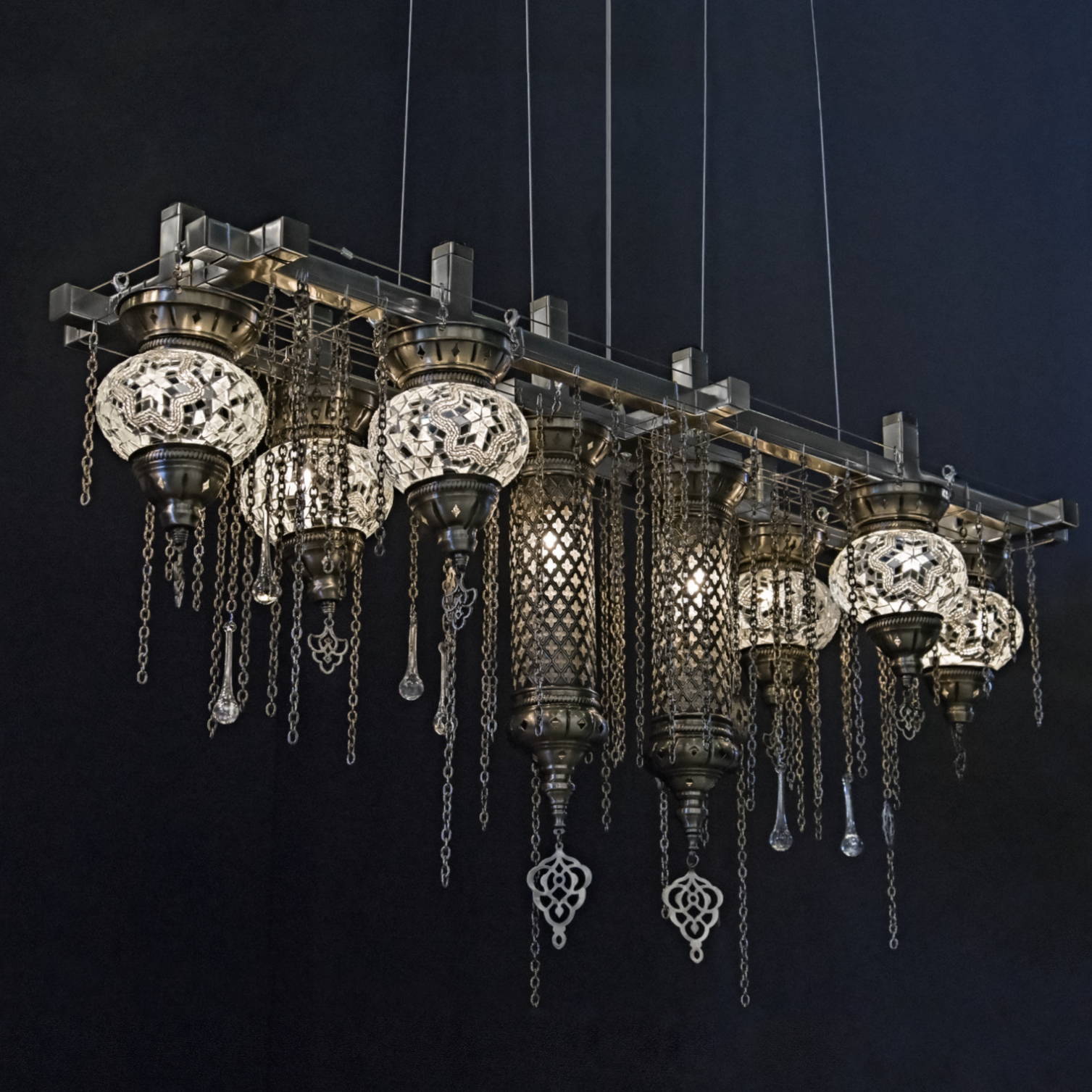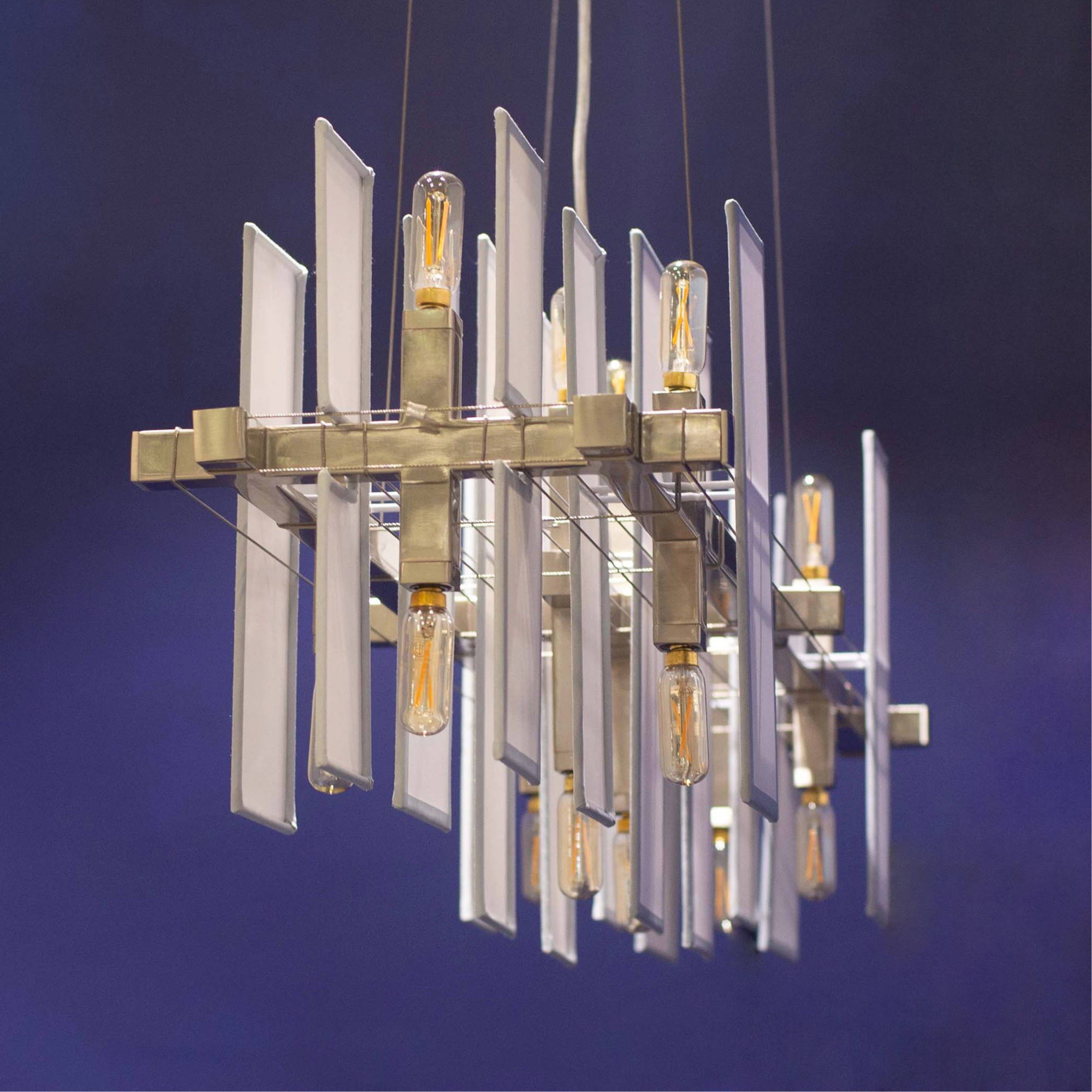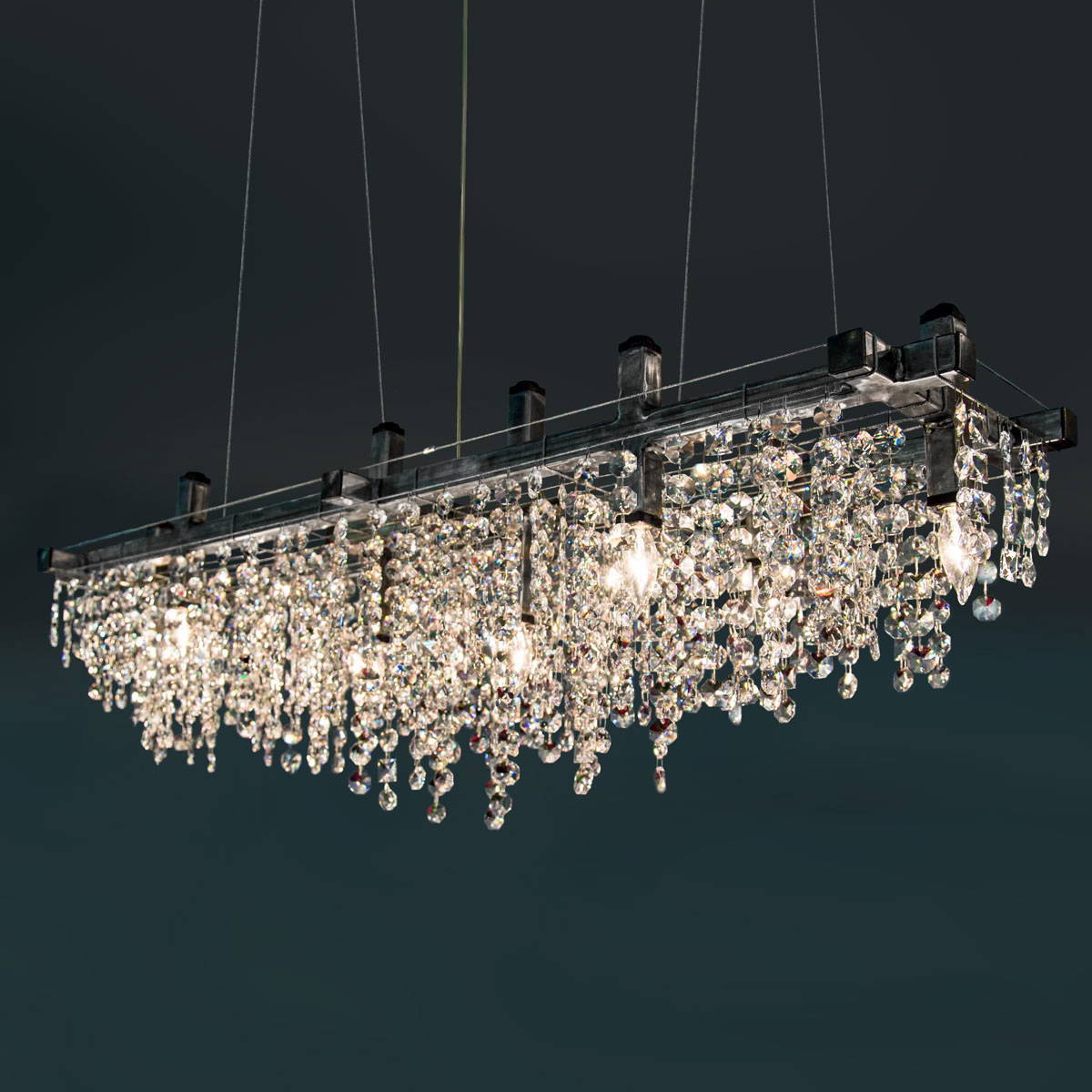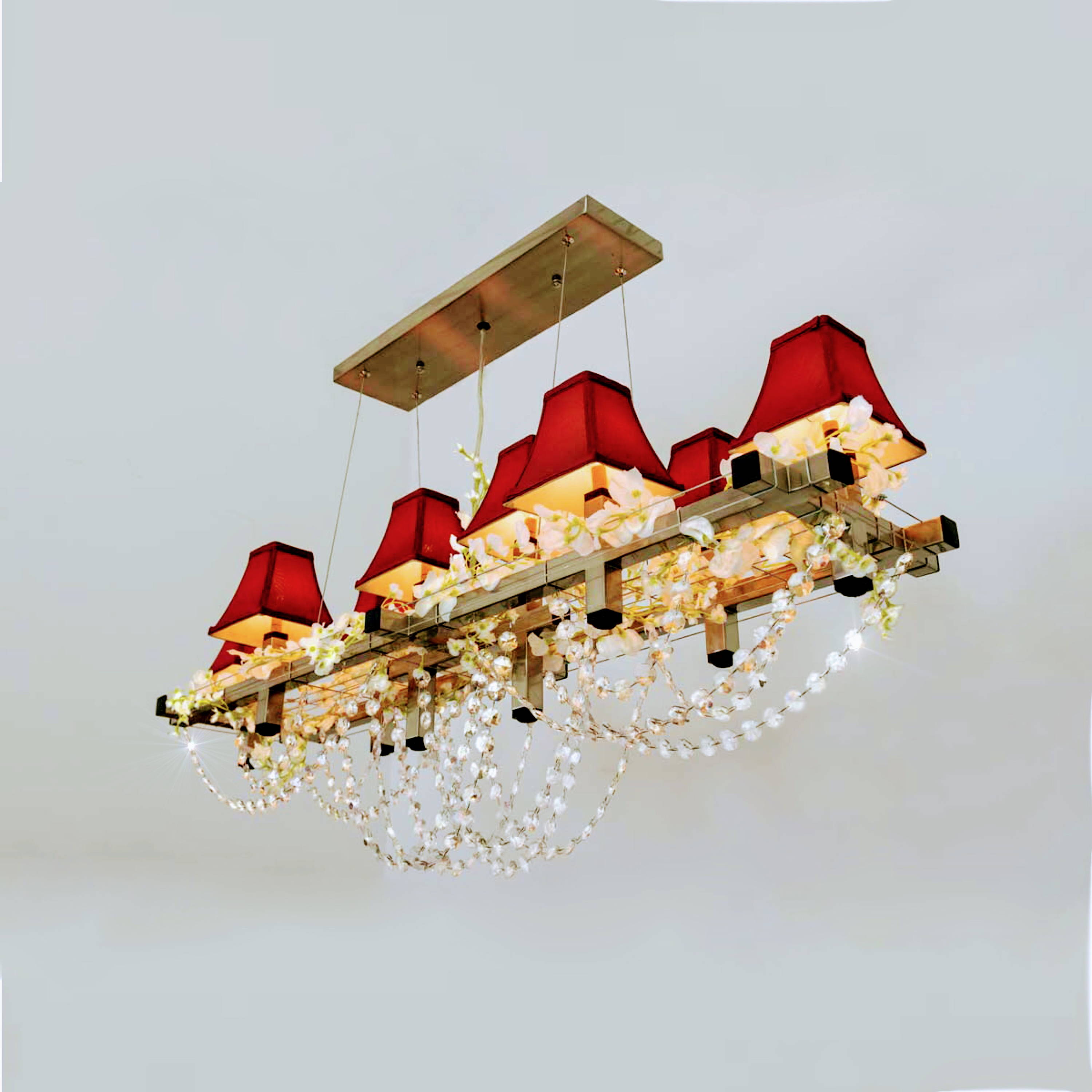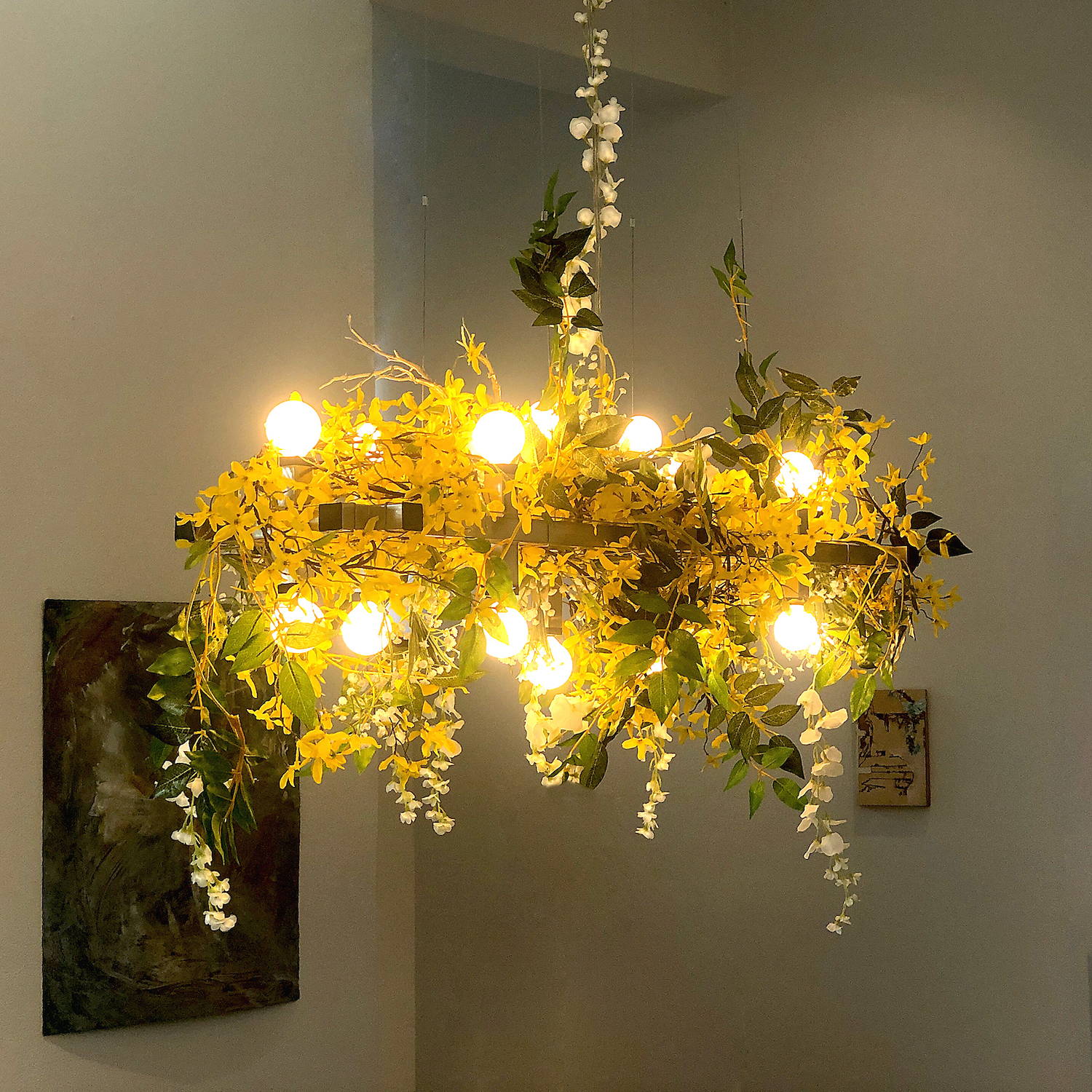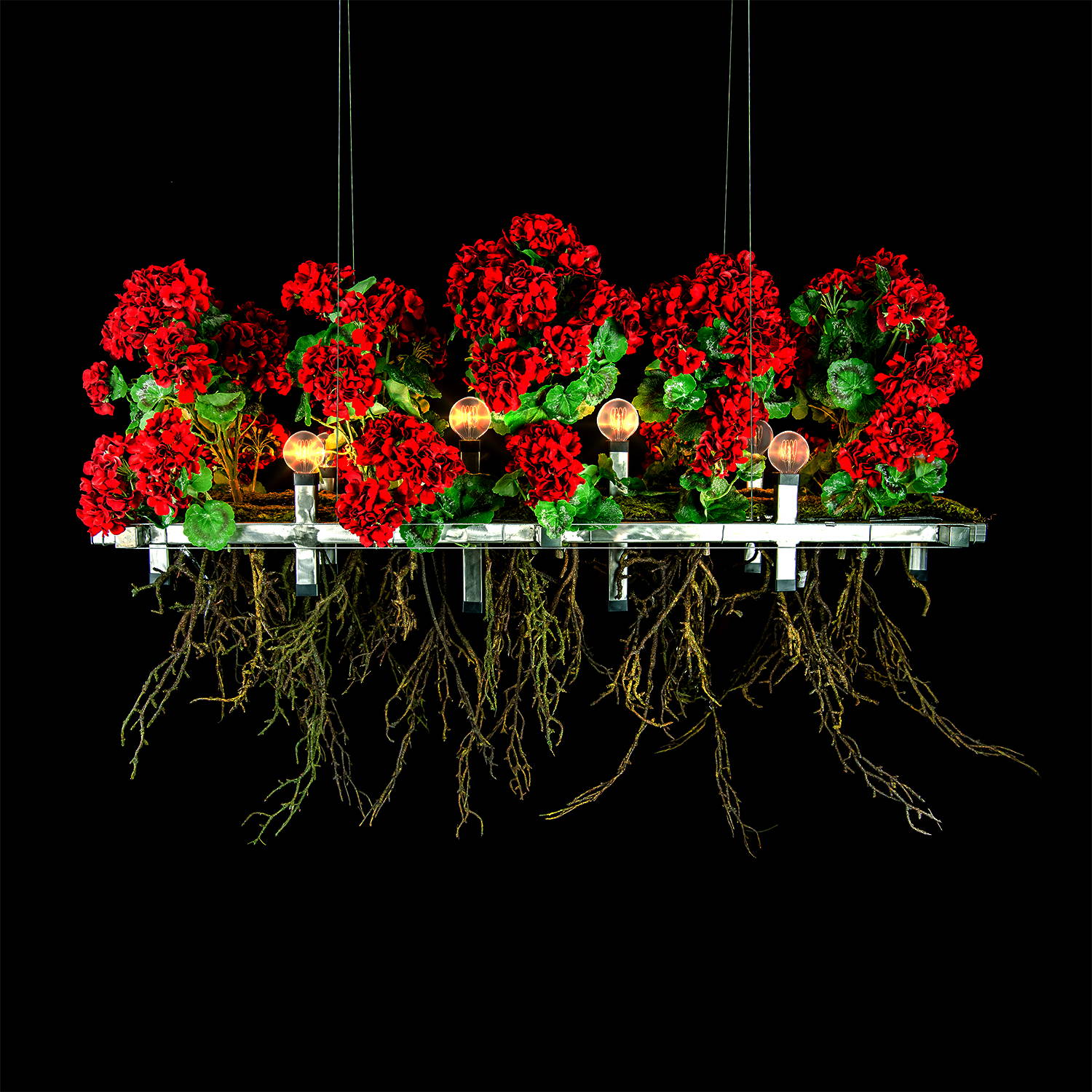 SHOP THE MATRIX COLLECTION

For years, Michael McHale was a pretty creative guy stuck in a fairly uncreative profession. He was an entertainment lawyer specializing in international television formats. But after years of drafting format licenses for shows like Who Wants to be a Millionaire? and The Weakest Link, he realized that his creative itch wasn't being scratched. All that changed in 2007.