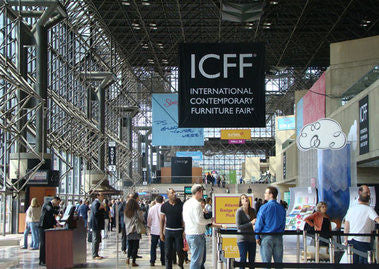 Free Tickets to the International Contemporary Furniture Fair
After an absence of a few years, Michael McHale Designs is returning to the Javits Center in Manhattan for the 2016 ICFF, where we will be showing a mix of old and new things in a spacious booth which we will have all to ourselves (translation: We're not sharing it with anyone selling furniture, so they'll barely be a place to sit). 

Since you have found us on the Internet machine are reading this, we would love, dear website visitor, to express our appreciation by giving to you free tickets to attend the show (a $120 value for two).

And, if you are not from the New York area but would like to come anyway, I would happily cover your airfare and put you up on my sofa for all four days.

While that last bit was a lie, the rest is true! So please send us a quick email by clicking here, write "ICFF Free Tix" in the subject line, and we will send you instructions on how to download your free tickets.