INDUSTRIAL CHANDELIERS
& LIGHTING FIXTURES
Celebrating 12 years of acclaimed handmade industrial-chic lighting from New York City. Unique chandeliers, linear suspensions, pendants, sconces, and lamps that explore what's capable of beauty.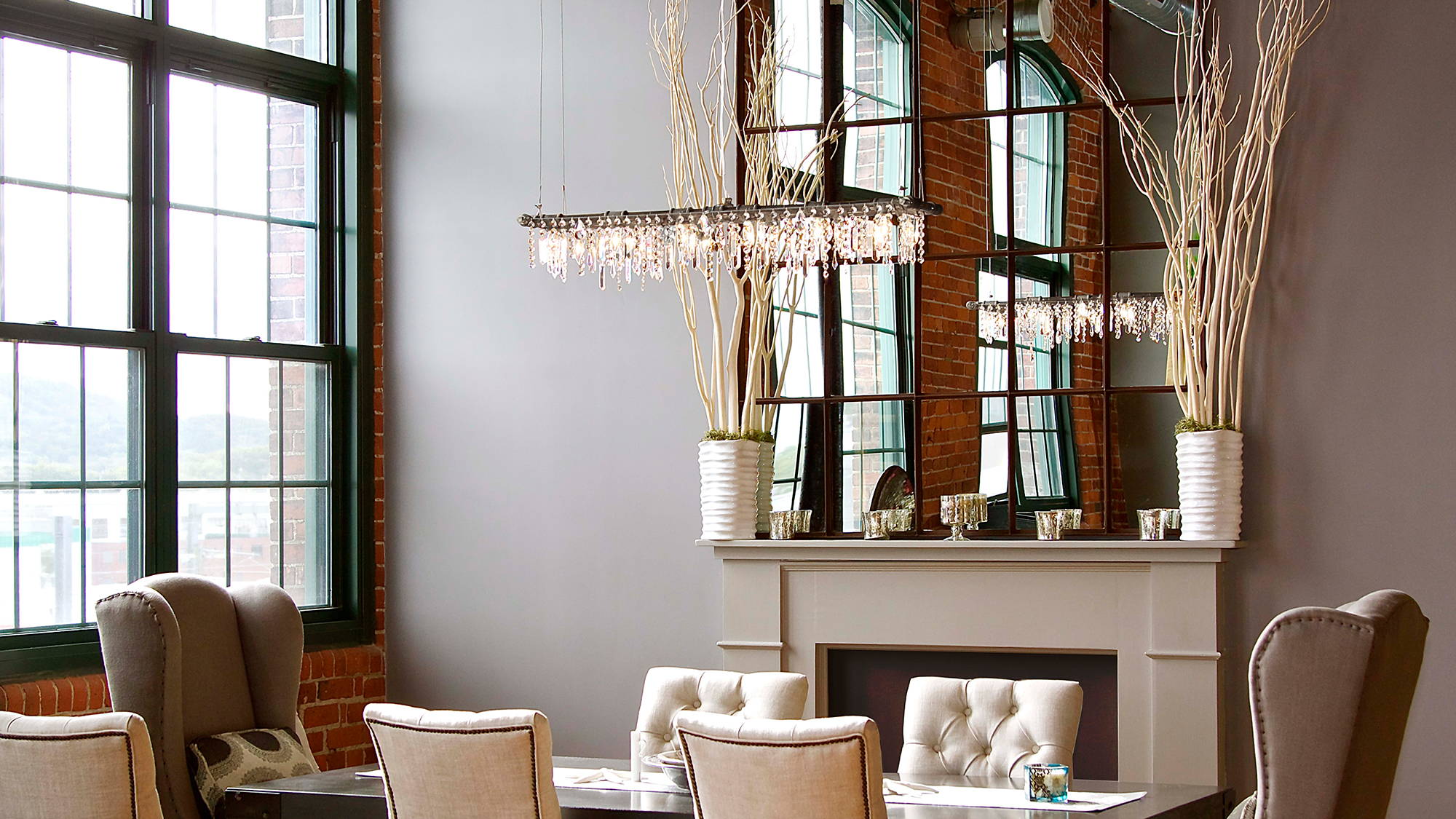 Rough & smooth
Masculine & feminine
Formal & informal
It pops when the right ingredients
Present themselves in equal measure.
Bushwick Collection lights are simple steel and brass frames holding a double-wall of optically-pure crystal prisms for a crisp, glamorous look.
RAW MASCULINE SUSPENSIONS
Made using industrial black steel pipes and fittings, the Raw Collection features linear suspension lights with a stripped-down, muscular style.
When you need your lighting to be extraordinary and to be about something, let us make custom pieces which will make your hotel, restaurant, public space or private home something that visitors will remember.
ACCLAIMED BY DESIGNERS AND TASTEMAKERS
Discover why interior designers, architects, tastemakers, press, and regular people who know their own tastes are all raving about the glamorous, unique lighting from Michael McHale Designs.

OUR mOST Popular Chandelier Styles
For years, Michael McHale was a pretty creative guy stuck in a fairly uncreative profession. He was an entertainment lawyer specializing in international television formats. But after years of drafting format licenses for shows like Who Wants to be a Millionaire? and The Weakest Link, he realized that his creative itch wasn't being scratched. All that changed in 2007.