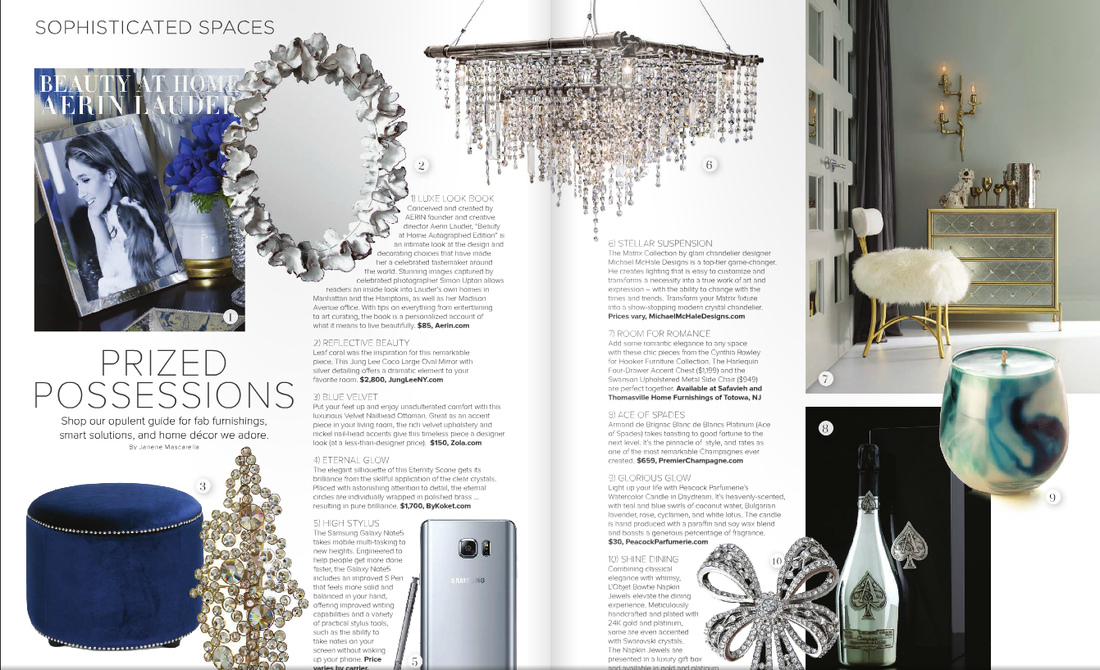 Bella NYC Magazine
For those of you who received you Jan/Feb edition of Bella Magazine, you may have noticed that there was something not quite right. Firstly, you may have come across their Sophisticated Spaces spread:
Cool, you may have thought -- the Tribeca Beacon Chandelier is getting some press. But then when you looked at the copy accompanying the picture...
...you realized that it is about our Matrix Collection, which a completely different thing from the pictured fixture! I know, right? But this was not the only weird thing....
In their cover story on former NSync singer Lance Bass, Lance is pictured in New York City riding a Dahon Folding Bike. Surely this former pop idol and current, er, pop idol (I guess) would be riding the far more fashionable and iconic Brompton Folder
Am I right, people?