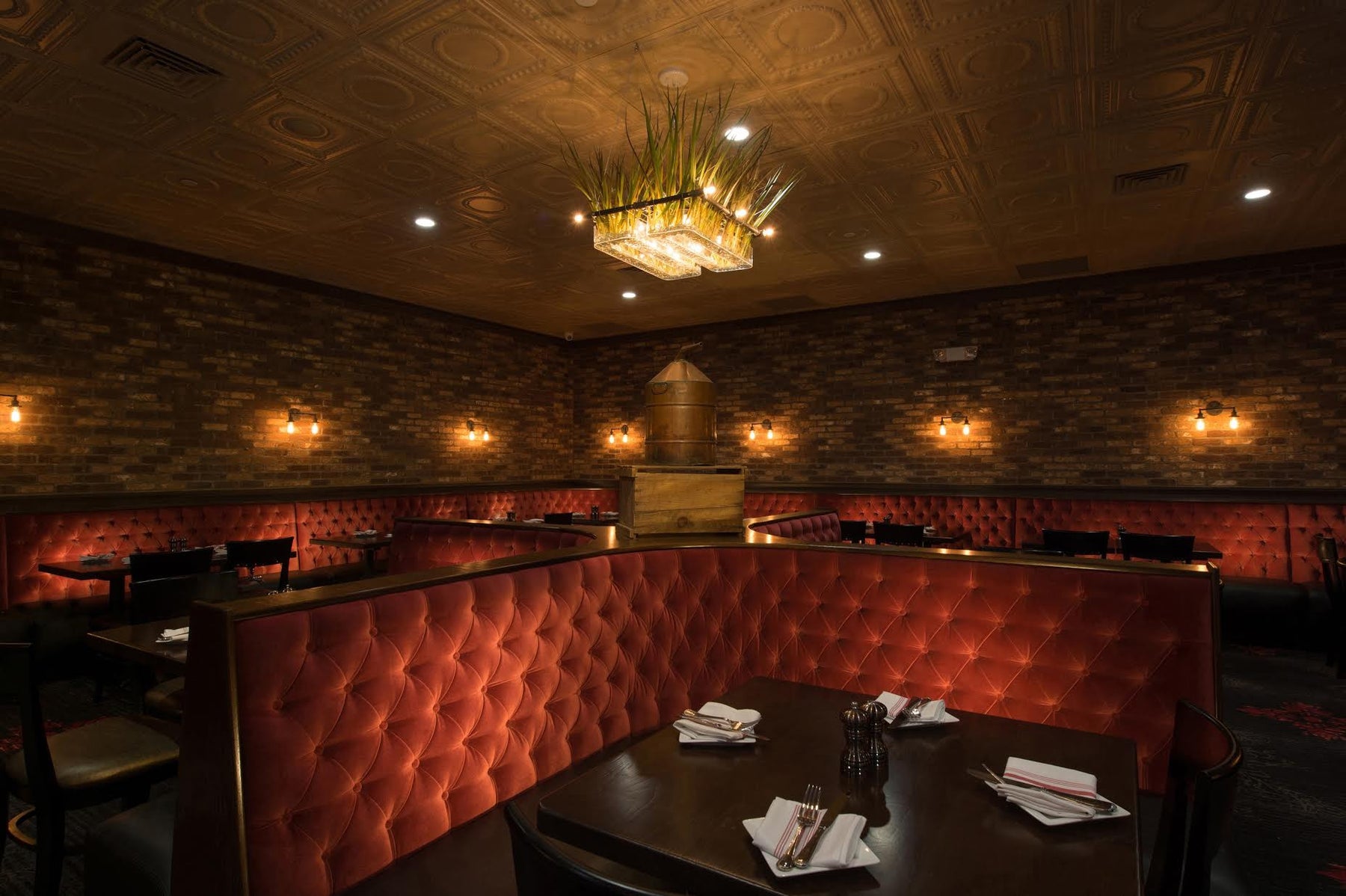 Let the good times roll at Precinct 10
This past spring, we worked with Precinct 10 in Weymouth, MA, and further enhanced their speakeasy feel.
- A custom Tribeca Banqueting Chandelier against a painted tin ceiling from the Precinct 10 website.
 Precinct 10 is a modern take on an early 1900s Prohibition-era speakeasy in a sweepingly large yet somehow intimate space.
Our lighting added a vintage feel, dim ambiance, mixed with plush velvet seating and upbeat music made for an evening of chill entertainment. Treat yourself to a fab night at www.precinct10restaurant.com.
~Mario